By the Editorial Board
Citizens across the State of Nebraska should feel alarmed and called to action by facts unearthed via The Nebraska Voter Accuracy Project (NVAP) with respect to the Cornhusker State's 2020 Presidential election cycle. This is because the nation today faces its greatest electoral crisis since the Presidential election of 1876.
The Project has uncovered numerous irregularities that require an open and honest investigation by the Nebraska Secretary of State and our Unicameral legislature. All candidates for Nebraska governor, Secretary of State and Attorney General should immediately set forth their positions on this issue.
Weak, corrupt or frightened officials should not receive tacit permission to sweep these unpleasant facts under the political rug. If they try to do so, they should be thrown out in the 2022 primary and general elections, or as soon as possible thereafter.
The three most dangerous findings by NVAP relate to:
The voting machines supplied by Election Systems and Software, LLC, an Omaha-based supplier,
The acceptance by Lancaster County of more than $400,000 in private money (so-called "Zuck Bucks") ultimately sourced from liberal Facebook founder Mark Zuckerberg and his wife, Priscilla Chan, to help pay for the 2020 election in Lancaster County, a voting process which the county itself should have funded with tax money alone, and
The shockingly low score assigned to Nebraska with respect to election integrity by the prestigious Heritage Foundation.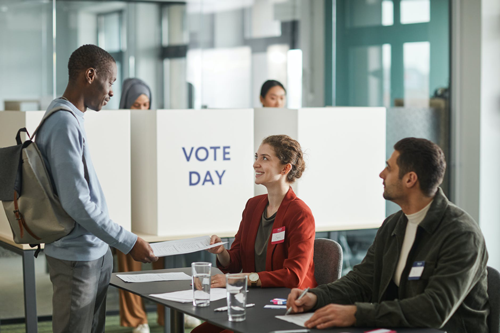 Elections should be totally transparent and understandable by the least educated voter. Most people have limited technological knowledge, but they understand the concept and use of a paper ballot. When "chain of custody" with respect to ballots is explained, they quickly grasp that concept as well.
And, as Nebraska citizens, they should have the absolute right to witness the physical counting and public recording of ballots. Nothing should remain masked by mysterious "election machines," the inner workings of which the average person does not understand.
Will an old-fashioned hand count take longer than machine counting? Yes. But informed Nebraska citizens would rather have their votes counted "right" rather than "fast." It is more important to get an accurate count than a rapid one.
If Nebraska voters doubt the integrity of the electoral process in their state, then it undermines their trust in the accuracy of electoral outcomes and their belief in American democracy as a robust and healthy system of governance.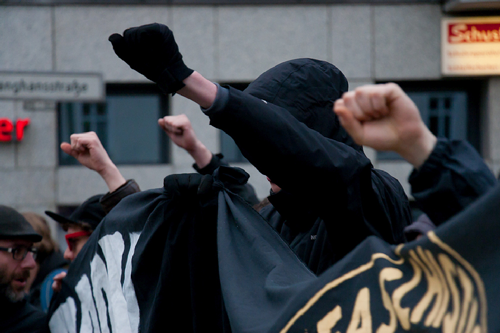 With respect to "Zuck Bucks" and the use of private money to fund a public election, this is the political equivalent of Germany's de facto allowance of private armies during its Weimar Republican period after World War I. Private armies and private election funding are not only outrageous. They are also dangerous to the very success of democracy.
This is because the military is as much a function of government as the election process. The German experiment with private armies led to civil turmoil and the election of Adolf Hitler's National Socialist (commonly referred to as "Nazi") regime, which ended badly, both for Germany and the world. We have already witnessed civil turmoil surrounding and flowing from the 2020 election and its putative "results."
Finally, every Cornhusker should feel called to immediate political action so that the Nebraska Secretary of State and our Unicameral legislators will feel strong pressure to resolve the problems highlighted by the Heritage Foundation report.
If Nebraska and the nation at large do not publicly address the election irregularities identified by NVAP and the Heritage Foundation, we are likely facing a very trying period of totalitarianism in our own country, with its concomitant moral and economic decline. One need only look at the formerly prosperous, vibrant and oil-rich nation of Venezuela to understand the hard road that lies ahead for the Cornhusker State and for our country if Nebraska citizens do not take vigorous and immediate action to protect our liberty and our way of life.
Featured image: Anti-totalitarianism rally (Hong Kong)image courtesy of Wikipedia