By Jerry Ficke
America's recent virus challenge shone a brilliant and bright light on the majesty of the outdoors. Sun lovers everywhere turned, for example, to the beach, the ball game, the bike trail, the walking path, the water, the park, the farmers market, and the mountains.  They also turned to the golf course. Yes, you read that correctly – the golf course!
The number of golf rounds played across the United States sky-rocketed, nearly reversing entirely declines recorded over the past 20 years!
Golf rounds played 2019 vs. 2018 were up 1.5%
Golf rounds played 2020 vs. 2019 jumped 13.9%
Golf rounds played 2021 vs. 2020 rose 5.5%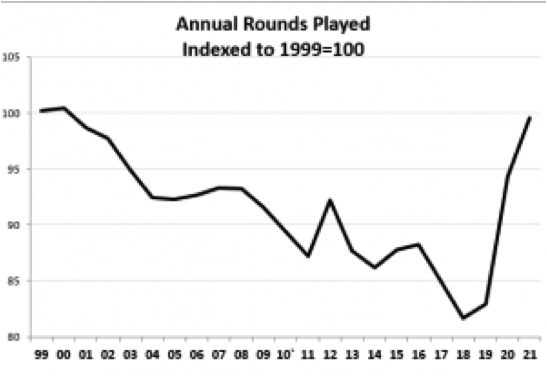 Nebraska joined the Mid-West and North-Central region states of Kansas, Missouri, Iowa, South Dakota, North Dakota, and Minnesota in posting an 84.6% increase in golf rounds played in 2020 vs. 2019, and a 22.2% increase 2021 over 2020.
The only U.S. region recording a greater percentage increase during 2020 were the New England states of Rhode Island, Connecticut, Massachusetts, Vermont, New Hampshire, and Maine, which posted a 101.1% gain. In 2021, the greatest percentage increase – 30.9% – was recorded by the Mid-Atlantic region, made up of Pennsylvania, New York, and New Jersey.
The Golf Courses of Richard Watson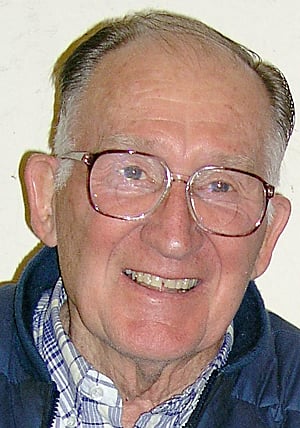 The increase in golf rounds played in Nebraska was certainly facilitated by golf courses built by Lincoln's Richard Watson, who formed Watson Golf Course Construction, Inc., in September of 1971. At the time of his passing in 2011, Mr. Watson had completed the construction of more than 70 golf courses in the United States and internationally.
A member of the Nebraska Golf Hall of Fame, Mr. Watson built golf courses that can be played in a reasonable amount of time and that can accommodate heavy golfer traffic. His courses are fun to play, easy to walk, and economical to maintain. As a result, operators of Watson-built golf courses have been uniquely positioned to profitably accommodate the described (and very welcomed) increases in golf rounds played.
Mr. Watson's first golf course project was a short par-3 course on the North side of "O" near 75th street in Lincoln called Colonial Hills. He also built the fun par-3 course located in Lincoln's Wellington Greens development near 70th and South streets. Other Lincoln projects included Mahoney Golf Course located near 79th and Adams Street, as well as the North 40 executive 9-hole course, which was located at 84th and Adams Street, and which was sold for development in 2006. Mr. Watson built the greens and tee boxes for Lincoln's NuMark Golf Course and Yankee Hill County Club. He also redesigned the green complexes at Pioneers Golf Course, which is located in Lincoln's beautiful Pioneers Park.
Mr. Watson also designed and built the Ashland Country Club golf course, located in Ashland, Nebraska.